Testimonials
Don't Take Our Word For It
eTrac – Final Mile Gateway
Emily, MARKETING MANAGER
Hey guys! Just wanted to say THANK YOU for your work on the tagline! It was awesome! It's timeless, stands out from our competitors, bridges all of our audiences and really captures our product. Everyone was really excited about it, including the VP.
Bayridge Films
John Ward, President, Screenwriter/Director
At Bayridge Films we are all about invoking feeling through storytelling – we wanted bayridgefilms.com to convey our passion and dedication to our daily aspiration to make people feel something. Thanks to Proclaim Interactive for bringing that to reality.
We at Bayridge Films are thrilled with the Gold Davey Award. Special thanks to the AIVA — and especially to the amazing team at Proclaim Interactive for their creativity and dedication in building a website that captures the essence of who we are and why we go to work every day.
With This Word App
Chris Glendenning, Owner
My choice to use Proclaim in the beginning was the fact that someone answered my call! Secondly, the Founder got on the phone and showed immediate interest in my idea. A meeting was set in a very short period of time and the relationship began. All the folks at Proclaim, especially Rachel, are very helpful and and genuine. This group is organized, very technically advanced, and for me, very understanding. Their goals and expectations are properly place and their desire to succeed is real. My initial decision has been proven to be correct.
Lewis Advertising
Reese Adams, V.P. Account Management
Proclaim Interactive is a trusted partner for Lewis Advertising. Why; because they are smart. They are smart about the abundance of technical aspects related to design, development and maintaining digital assets. As important as this technical expertise is, it is their intuitive intelligence regarding what it takes to meet and exceed client needs that keeps us coming back.
As a company and as individual team members they have always added value and simply made every project better. Proclaim Interactive is, and will continue to be, a trusted partner because smart partners make for smart solutions.
Get Heeled Family 5K
Katy Gilliam, Founder
During this past race we raised $51,000, had around 1,000 attend and also had over 100 UNC Athletes with us. It was a perfect event and could never have been done without an amazing website. Thank you so much for giving us the web site to encourage people to come together to help fight childhood cancer here at UNC. Proclaim Interactive has been wonderful and I appreciate it so much. There is no way we could have been as organized, gotten important information out to the public and raised this much money without the site. It is such a HUGE gift.
First Baptist Church of Rome, GA
Dr. Joel Snider, Senior Pastor
We get many compliments on our website. It has a clean look and logical navigation. Our staff finds it easy to maintain.
Campbell University
John Roberson, Vice President for Marketing and Planning
Proclaim Interactive provided a perfect solution to the Council on Christian Higher Education's web-based needs. From design through implementation, Proclaim Interactive listened to our unique needs and created a unique product to enhance our work today and for the foreseeable future.
Women's Health Information Center
Julie Sweedler, Former Manager
We needed a website for our organization and one of our requirements was to be able to make changes and updates regularly. We have a very tiny website budget, so paying someone to make little changes all the time was prohibitive. The DNN system has allowed us to affordably develop a professional website for our Center. And the simplicity of the system has allowed us to train volunteers (and staff), with no web programming experience, to keep our website current. We're thrilled with the independence it has given us.
All Safe Records Management Solutions
Susan Meeker, Owner
I am so happy with the look of my website! Roger has done a magnificent job, and he's so pleasant to work with.
L.L.Vann Electric
Russell Richter, Vice President

Spence and his team did an outstanding job creating our company website. We went from not knowing what direction to go in, to having one of the best websites on the Web. Thanks Proclaim Interactive!
World Harvest Project
Ron Smith, Founder
Proclaim Interactive went far beyond our expectations. Their patience and expert advice not only brought clarity to our vision but they were able to convey the message to our web site. Proclaim Interactive has a qualified staff that works well together with a high level of professionalism and perfection.
Boys and Girls Homes of NC
Lindsey & Development Staff
Spence & Team, Thank you so much for your help! I appreciate you working with us, trying to satisfy our crazy requests and going above and beyond-it means so much!
CIMA Designs
Chris Pendill, CPBD
Proclaim Interactive came highly recommended when I was in the market for a new web site and I was not disappointed. Though their staff is very knowledgeable and full of great ideas, they listened to my suggestions and built a web site based on all of our input. The result is a website that I am extremely proud to show potential and current clients.
So Prep Boutique
Kary Massengill, owner
My experience with Proclaim was fantastic and I view it as an ongoing relationship. I was very pleased with the knowledge and expertise of not only web design, but marketing as well. This is a top notch company with an amazing staff. Each person that I worked with during this process was extremely helpful and knowledgeable. I really liked how after our initial meeting, there was an immediate follow up and a clear schedule of how things would proceed going forward. Everything that someone said they would do, they did. That is a rarity in the business world now. I would highly recommend them for any web design or marketing needs.
Practice Advisors 360
Brian Choate, Founder and Principle Partner
As a professional service provider, we understand the challenges of conveying the value and reputation we have established in our existing relationships to a market, at-large, unaware that resources, specialization, and solutions can be found through a single source. We were searching for a solution provider to help our firm deliver a brand that could clearly define the value of an integrated services firm and reinforce that brand both visually and through valued content.
Proclaim has demonstrated a commitment to the integrity of our vision and, through the interaction of the partnership, has made Practice Advisors 360 a better resource for our existing and future clients.
We have found, not only a best-in-class partner in Proclaim, but a trusted source we refer to our clients to help ensure a successful launch of their practices.
BrightMinds Tutoring
April Coggins
I was very pleased with the level of service and professionalism I received from Spence and the team at Proclaim Interactive. Their work is top notch and their customer service is superb. They were thorough, extremely knowledgeable, and always available for questions. I could not recommend them highly enough and look forward to working with them again in the future!
South Atlantic LLC
Zack Monroe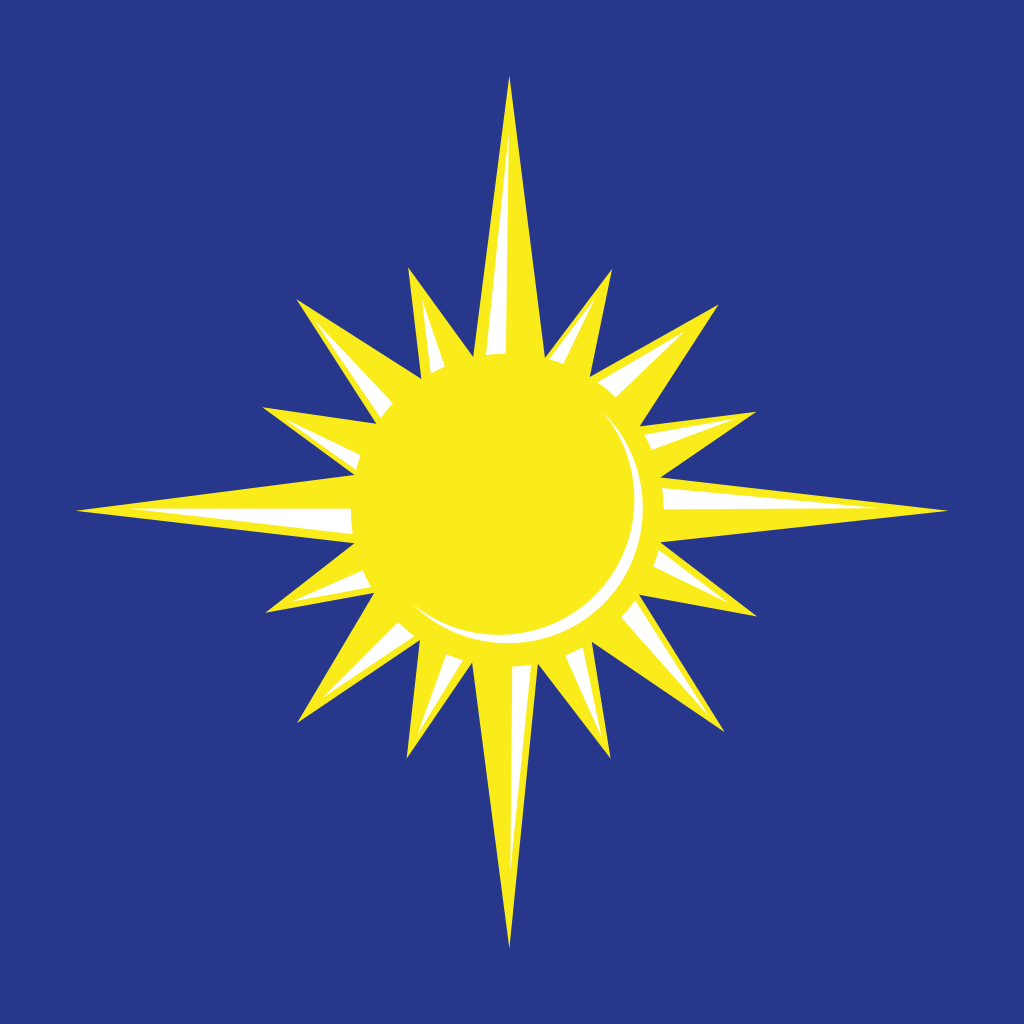 Had a wonderful experience working on our new website with the Proclaim Team. Highly recommend to anyone looking to expand their digital marketing reach!
Raleigh Neurology Associates, P.A.
Leeann Garms, Chief Operating Officer
We quickly formed a strong working relationship with the Proclaim team that was fueled by their desire to partner with us and have a collaborative working team. Their ability to connect, understand our vision and translate that vision into a design allowed us to progress cleanly through the development process and resulted in a website that is inviting, informative, and easy to navigate.
Kamm McKenzie OBGYN
Dr. Michael Smith, Founding Partner
Proclaim Interactive has been instrumental in placing us on the cutting edge of internet marketing with our medical practice. They are very timely in response to any questions that we have had, and we have had many! Technically savvy, prompt to respond to questions, reasonable price structure…and I have come to think of them as friends! What more could you ask for?
Tar River Orchestra and Chorus
Jonathan Wacker, Conductor
I have just spent the last half hour perusing the TarRiverLoveItLive.com website. I don't know what else to say, but WOW. I have never seen anything like this. You guys have put together a really spectacular site there.
Certified Business Brokers
Rose Stabler, Partner
I can't express how much I appreciate having Proclaim Interactive take care of our website and email security. Not only do they respond immediately to any concerns or problems, but they fix them in a flash. It feels like we have our own in-house technical support group. I'd like to give special mention to Brian, our personal technical guru. They just don't make 'em like him anymore. We feel extremely lucky. Thanks for all you do, Brian!
Anchor of Hope
Sarah Smith, Founder
My experience with Proclaim Interactive has been amazing! I couldn't have asked for anything easier. Great support and help when needed! So many people who come to Anchor of Hope have spoken very highly of our website! Thank you so much for all you guys do!
Renovaré USA
Lyle SmithGraybeal, Coordinator
Before we began working with Proclaim Interactive on a complete website redesign and infrastructure overhaul we had four separate, disconnected systems in our office: donor database, e-commerce, listserv, and website. These systems were developed at various times by different people over a 20-year period. Scary! Very soon we will have one, integrated system that will well-position Renovaré for the next 20 years of ministry. We couldn't have done it without Proclaim Interactive, and wouldn't have wanted to!
Baptist State Convention of North Carolina
Rick Trexler, Baptist Campus Ministry Team Leader
Proclaim Interactive has been an answer to prayer for our ministry. Personable, dependable service has been the cornerstone of our relationship. We may only be a small fish for this company, but we've been treated like we are number one.
Proclaim Interactive has answered all of our web-site needs. We only have to dream and they make it possible. Proclaim's service is fast, personable, and dependable. We have more than a working relationship, it is a partnership.
Women's Health Information Center
Mary Quezada, Health Education Director
They look fantastic!!! Rachel did an outstanding job capturing all areas!!! I believe this is going to be a hit, I love how you can move things around with the cursor, it's amazing! Thanks so much to both of you for these!
Fulcrum Strategies
Amy Sink, Marketing Director
We couldn't be more pleased with the results of our photography session with Rachel Stantliff. Rachel was super easy to work with; she was very pleasant and came prepared. Some of my colleagues were reluctant to have their photograph taken for our new website, but Rachel put everyone at ease and walked each of us through the process. Several of my coworkers commented afterwards that Rachel was the best photographer they had ever worked with. The online image gallery exceeded our expectations, and not one person had difficulty finding a headshot they liked. That's a success in my book! I give Rachel Santliff my highest recommendation and would not hesitate to hire her again.
Christ Community Church
David Heinrichs, Pastor Of Youth And Education
We trusted Proclaim with improving our online presence, and we couldn't be happier with the end results! Our website redesign is exactly what we were hoping for; the staff trained us on how to take our branding and online presence to the next level with social media, blogging and email communications. They were extremely patient throughout the whole process and always responded to our questions the same day. I always recommend them to other pastors in my field who are looking to bring their church into the 21st century!
Lizzy Life
Elizabeth Thompson, author
I would recommend Proclaim Interactive to anyone who needs branding or web design. Starting with our initial meeting, they were enthusiastic and invested in my website and work, and they maintained that energy and focus throughout the design and launch process. They worked hard to understand who I am, what I do, and all the specific things I need my site to accomplish. Their enthusiasm made the web design process fun, and they simplified the steps for me along the way so that I wasn't overwhelmed. Even after the site launch, they have worked with me to continue tweaking and improving the site. I'm so glad I chose Proclaim, and I have already recommended them to friends.
Dental Express
Teresa Williams, Director of Operations
Our experience with Proclaim has been a 5 Star for sure! Spence, Rachel, Shelley and Dawn have been very easy and flexible to work with. They are quick to jump right on top of any needs that we have in our marketing world and are prepared to custom tailor a strategy that is unique for our business. It's like having an "in-house" marketing team committed to making our business successful.
First Baptist Church of Creedmoor, NC
Rev. David Richardson, Associate Pastor/ Administrator
Spence and the team at Proclaim Interactive are first class! We had used their service several years back and moved to another one but we are back! During our process of design and implantation the team was very helpful. Now that we have launched we are getting good compliments on the look and ease of use. First Baptist Creedmoor thanks Spence and Proclaim Interactive for helping us further the Kingdom.
Gramercy Christian School
Kirk Nielsen
I loved working with the team at Proclaim Interactive! They impressed me with their professionalism and responsiveness during the whole process. I feel confident that our re-designed website will accomplish the objectives of improved marketing thanks to the folks at Proclaim.
Smile By Design
Dr. Sree Raman
I am very pleased with your services. Every member of your team is friendly, courteous and professional. You are knowledgeable and take the time to explain my marketing options. I like the quick and excellent communication. You are always on my side watching out for my business growth. I appreciate your support and wish you well in your business as well.
Conway Medical Center
Gene Warren, Social Media Strategy Coordinator
When I came to Conway Medical Center one of the first major projects I needed to tackle was a new website. When it comes to website redesigns, my previous experience was working with people in-house, and I worried that going with an outside agency would be problematic. I could not have been more wrong and that's because of the great team at Proclaim. From the beginning, we established a great relationship with Chris and then Rachel who was our project manager. They were truly a joy to work with. While anyone who's been through the redesign ringer, especially in healthcare, can tell you how difficult and time consuming it can be, Rachel and her team really made it easy, and when it came to the bigger decisions, were wonderful collaborators. Then came the moment that we told them we wanted our site a month earlier than originally requested. They didn't blink and our beautiful new site launched exactly one month early. If you are looking for a digital partner, I can't recommend Proclaim highly enough.
Nightmare Training Systems.
Jonathan Roberts, Owner
Amazing. From the first consultation to the finished website, Proclaim Interactive lives up to their rating. I found features from some of the best websites on the internet that I wanted to use on my own, and Proclaim was able to meet every demand, as well as use their own innovation to create an incredible finished product. Not only do they know their stuff, but their customer service is outstanding. It is a blessing to have a company of this caliber here locally. They could succeed anywhere in the world- they are that good. I urge anyone who is looking for a website design company to meet with Proclaim Interactive and see, in-person, the type of value that they can provide.
Nash Health Care
Jeff Hedgepeth, Director of Public Relations and Marketing

Vendors offering to put together a custom web site for your business are easy to come by; finding a vendor who has expert programming skills, creative ideas to promote your company, responsiveness to issues, and a willingness to work with you to produce a final product that sets you apart from the pack, are not so easy to come by. Such is Proclaim Interactive.
Campbell University Divinity School
Rev. Melanie Mintz Walk, Admissions and Alumni Associate
The team at Proclaim Interactive did a superb job on our website. They were very patient with us and helpful throughout the entire process and our site turned out to be exactly what we wanted. They are good listeners who do great work. It was very helpful to us that they work so much with faith-based organizations and knew from where we were coming and where we wanted to go. Besides giving us an amazing site, they empowered us to update the content of the site on our own which allows our site to be even more effective. The system that they use is extremely easy to learn. I give Proclaim Interactive my highest recommendation.
Christ the King Lutheran Church
Karen Muse, Business Manager
Spence Hackney and his team at Proclaim Interactive are great to work with, and we are so pleased with our new website. The design is beautiful, and more importantly, the DNN system makes it easy for us to maintain. The website design and development proceeded just as Spence described, and we felt as if we were partners in the process. I'm delighted every time I go to our website and see the creative design.
Cape Medical
Deb Fizer, RN
I have been using the website, processing payments all morning and all is well. I love this site so much more than the other. You did a fantastic job. Thank you for all of your hard work and support!!!
Baptist Children's Homes of North Carolina
Shane Nixon, Director of Information Technology Services
While I find Spence Hackney to be of outstanding personal and moral fabric, it is the professional way he handles our needs that keeps me going back to him for help with our technical and web presence.
Proclaim Interactive has always delivered ahead of time, never beyond budget, and with utmost professional courtesy. I would highly recommend to anyone that they do business with Proclaim Interactive.
From initial design meetings to project completion, Spence gave me a feeling of true partnership all the way. I would gladly do business with Proclaim Interactive at any chance I have.
Atlantic Coast Playgrounds
Mark Hurt
Far more than just shooting the assignment, Rachel gave art direction throughout the shoot. She was able to take our "words" and create the message we wanted visually. We won't hesitate to call Proclaim Interactive for our next shoot!
Capital Family Medicine
Samantha Purcell
Proclaim Interactive has been a joy to work with. The quality and timeliness of their work went above and beyond what my standards were. Every staff member that I have been in contact with has been professional and easy to work with. We are beyond pleased with our new website!
Together For Israel
Bill Coleman
Spence was creative, articulate and extremely patient with all our needs/desires for our new web site. His team excelled at project management and was able to take on multiple directions at once which led us to an amazing result. I highly recommend Spence and "Proclaim Interactive" for all your web site design needs.
Preferred Communications
Carlyn Davis, Director of Operations
We have worked with Spence Hackney at Proclaim Interactive for many years now and have always been happy with the service provided to us. We asked for a new website design with some additional features and Spence and his Team were able to deliver as requested. Our new website, www.satstar.com, is up to date with today's technology and allows us to stay in front of our customers. It is important that our products get out there to help facilitate customer's communications in remote areas of the world. Thanks again to Spence and the Proclaim Team for turning our wish list into reality!
GreenLeaf POS
Karen Gallo
Proclaim Interactive is my Dream Team! Proclaim Interactive's strength is the power to transform your web ideas into a site that has a clean and sophisticated design, which tells your visitors you mean business on the web. Thanks Proclaim Interactive!! You have far exceeded my expectations and I appreciate and respect the professional manner in which you conduct business and pay attention to details.
Masonboro Baptist Church
Rev. Shirley Womble, Minister of Children, Families & Church Administration
The staff at Proclaim Interactive were very helpful throughout the process. We were particularly pleased with the steady stream of communication about our site along the way and with the way that the staff worked with us so we'd understand how to edit our site.
Triangle Pediatrics
Mary E. Capps, M.D.
Proclaim has delivered a top quality product! Our new website is modern, fresh and clearly delivers our marketing message. Spence Hackney is incredibly responsive. He has addressed every concern quickly and thoroughly and that commitment to service clearly extends throughout the organization. In addition, Proclaim has gone above and beyond to help us navigate the confusing world of Google+. I would quickly recommend Proclaim to anyone ready to make an investment in the online image of their business.
White Dental
Jim White
I really appreciate the way the entire crew at Proclaim Interactive created my brand, giving it "legs." Everything is so professional and tailored to my situation. Most important, the team doesn't settle for anything less than success.
That's a great thing for White Dental!
Syncordia Technologies and Health Services Integration
Michael Franks, CEO
We wanted a brand that would capture the essence of HSI and our flagship Lift and Pulse products. Proclaim came through with a logo and integrated branding strategy that exceeded our expectations and positions us well beyond our competition. The employees at Proclaim were true professionals who were easy to work with and very responsive to our needs.